Sharon Stone proudly went nude for Playboy back in 1990 and has been a sex icon for oh, I don't know, her entire career. The photos are incredible - but what's just as notable is how hot (and willing to pose nude) she still is today. Here's what she looked like posing for Harpers Bazaar in 2015 at age 57, 25 years after her Playboy shoot: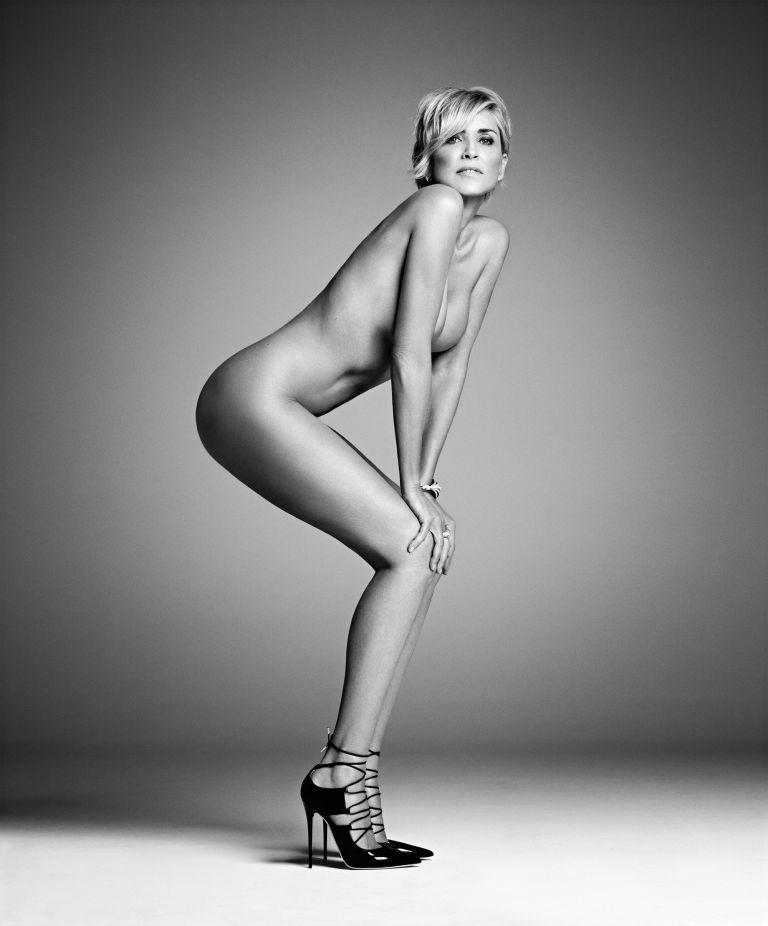 I mean, look at that ab definition. 
God bless this woman.