We post about Bella Thorne often, because Bella Thorne gives the world a lot to post about. She's part of the Disney-Channel-all-grown-up crowd that learned to embrace her womanhood in the company of everyone in the country, thanks to her mounting fame, and posts photos of herself in various states of undress on various social media platforms. Hey, with a body like this, no one can blame her.
But for those of us over the age of 21, her rise to fame seemed a bit out of nowhere. What has she been in, exactly, that has launched her 15.2 million Instagram followers? (As we all know, the celebrity of a Millennial starlet is concretely defined by their social following.) I mean, yes, once you see the photos she posts, it's almost impossible not to follow...
But how did we all end up stuck on her page in the first place? It turns out this Disney star has been modeling and acting since she was six weeks old (very Mary-Kate and Ashley), and she's had a few breakout roles along the way that moved her from "adorable Disney star" to full-blown hottie taking roles meant to showcase that. 
The road to fame is a difficult one to trace, but there are a few key "woah" moments. During her childhood (she was born in 1997, which seems impossible, but oh well) she took roles like Dirty Sexy Money, My Own Worst Enemy, and Big Love, which put her on the radar for her Disney show alongside Zendaya, Shake It Up. (Fun fact: Bella Thorne is dyslexic, and so is the character she played in that show.) A couple other TV roles and made-for-TV movies later (plus one very unfortunate mandated haircut for Blended), and she started landing "hot girl roles."
Image via Bella's public Snapchat
There was a cameo on Red Band Society as a hospitalized pop star, then a role in 2015's The DUFF - a feel-good high school movie, where she played the mean but very hot equivalent of a princess - a girl any guy would date no matter how terrible she was just to get in her pants. Then, another score in 2015: She was offered the lead role in MTV's Scream reboot series - which she turned down to play Nina, the hot (but very mean) girl. In her defense, she thought it would be more iconic than the lovable, good-girl lead.
And she was probably right. Interesting, she was one of the only high school characters in the show playing someone her actual age instead of someone much younger, as we usually see. But then 2016 rolled around, and we started seeing this hot girl and the characters she played take on slightly more risque roles.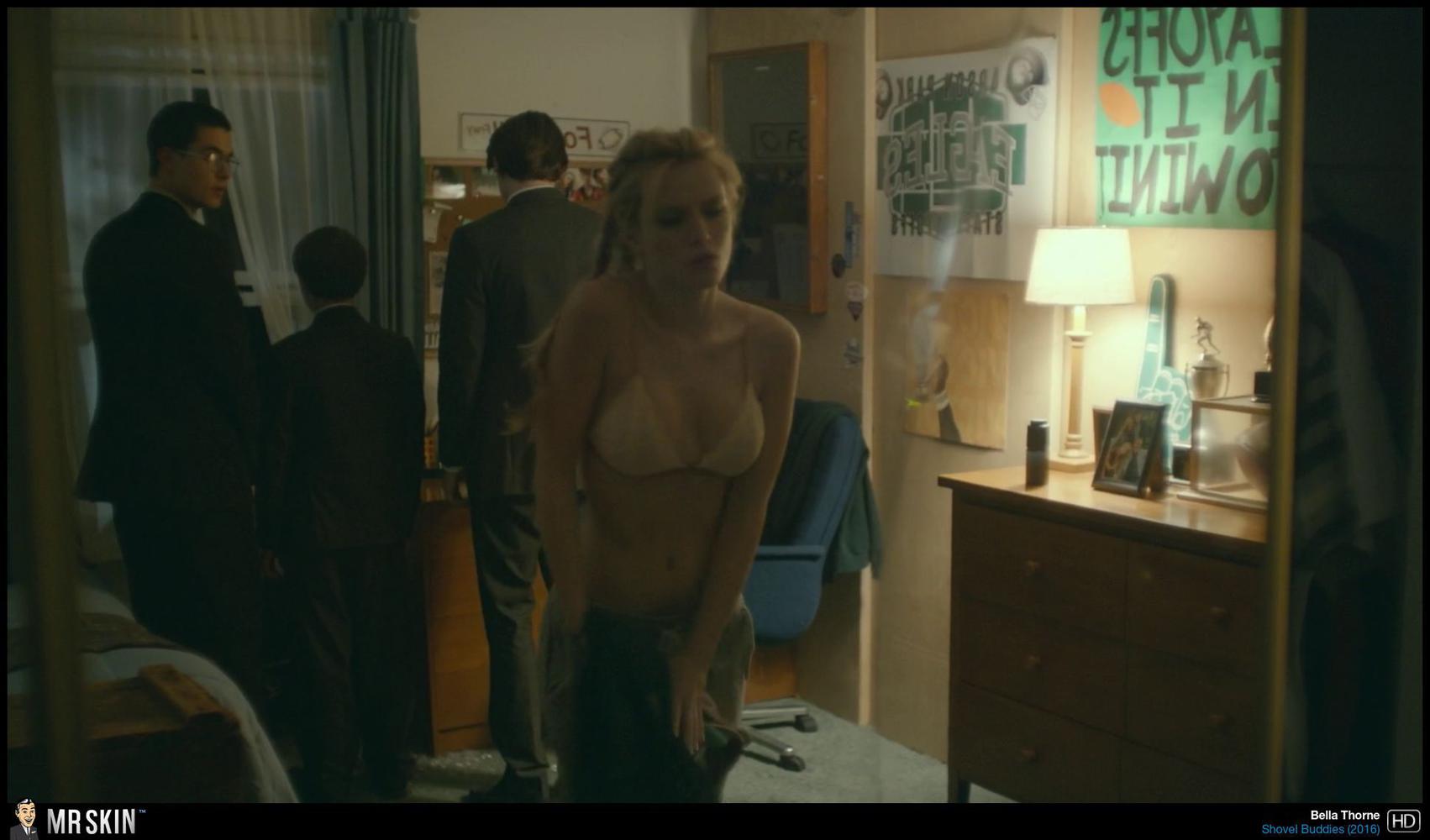 Now she has almost a dozen credits in pre- or post-production, including a show of her own: Famous in Love on Freeform, which comes out soon. She plays a regular ol' college girl (which again, she is the exact age for) who's plucked from regular existence and thrust into Hollywood. It supposedly has been sexed up a bit from the book it's based on, though we won't know exactly how far they'll take that 'til we see it.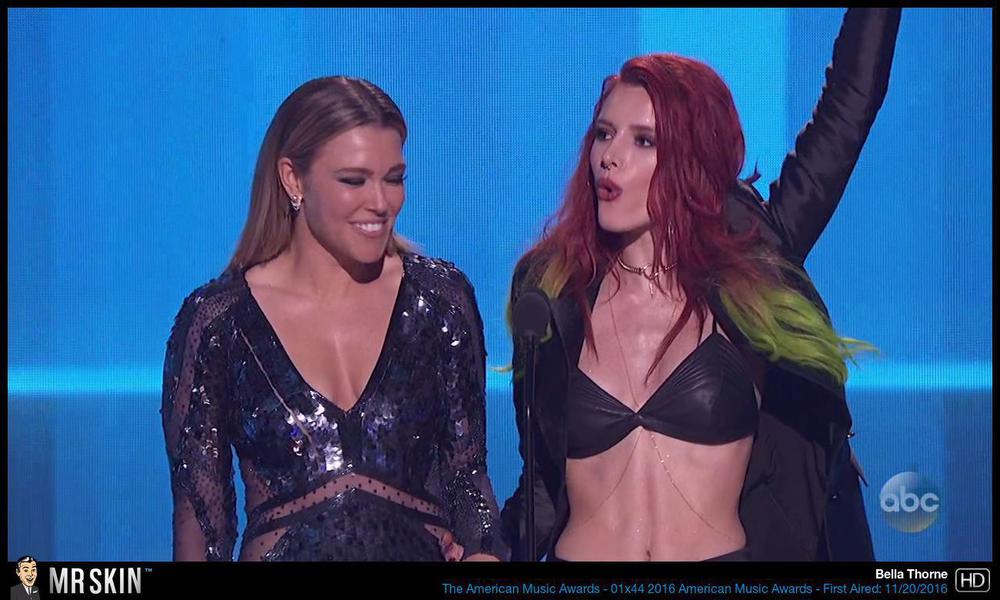 As she launches into her early 20s, her social media would indicate that she's pretty OK with nudity and showing off. 
My bathing suit came undone. Whoops pic.twitter.com/JnKjndIY9o

— bella thorne (@bellathorne) February 16, 2017
Social media's prevalence is a game changer for young stars these days, but there is one very good indication that her career is going places: Actresses who cut their chops in mean/hot girl roles stay in the limelight for a long time. Just look at how it's worked for the likes of Megan Fox and Rachel McAdams.